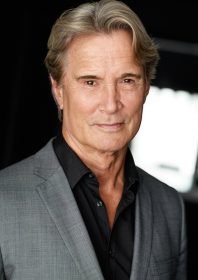 "If a skinny little asthmatic kid from Croydon (Australia) can end up working with Jackie Chan, Sammo Hung and Chuck Norris, then just about anybody can."
In the late 1970s, Richard Norton – martial artist and bodyguard to the stars – faced a crossroads in his life. He could either stay in Melbourne, Australia, and continue with his nine-to-five job, teaching martial arts in the evenings – a life he very much enjoyed – or follow the advice of singer Linda Ronstadt and move with her to California. It was a decision which would prove life-changing. Once in America, Richard started to supplement his days touring with some of the world's biggest musical artists – including ABBA, Fleetwood Mac, David Bowie, The Rolling Stones, James Taylor and many more – with work in the movies, encouraged by his friendships with Hollywood action legends like Chuck Norris and Pat E. Johnson. It was Pat who first introduced Richard to kung fu superstar Jackie Chan, leading him to eventually work on some of the greatest Hong Kong action films of the period, including Twinkle, Twinkle Lucky Stars and Millionaire's Express for Sammo Hung, and Magic Crystal and City Hunter for Wong Jing. He would work again with Jackie Chan in the 1997 film, Mr. Nice Guy, and continue his on-screen partnership with B-movie action queen, Cynthia Rothrock, appearing in 10 films together from Hong Kong to Hollywood. Nowadays, Richard can increasingly be found behind the camera, lending his extraordinary martial arts knowledge as a fight trainer and choreographer on some of the biggest action films of the last 10 years, from Mad Max: Fury Road to Ghost in the Shell, X-Men: Dark Phoenix to Suicide Squad. His next release, James Gunn's version of The Suicide Squad, is scheduled for release on August 2021. Recorded during the lockdown from his home in Melbourne, Australia, join us as we chat openly about his amazing journey and his many achievements, something that Richard – who turned 70 in 2020 – puts down to simply being a byproduct of his quest to become the best martial artist he could possibly be. Judging by his continued work-rate, training regime, and passion for the martial arts, it is clearly something he continues to pursue each and every day.
Find out the latest Richard Norton news by following him on Instagram. Featured image from Richard Norton's IMDb page. All images below from Richard's Instagram account.