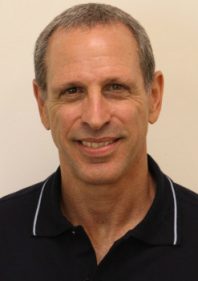 Date of birth: July 28, 1958 (Israel)
Real name: Yitzhak Florentin
Style: Karate
Occupation: Director, stunt coordinator, fight choreographer.
Biography: Isaac Florentine in an Israeli filmmaker who works in the martial arts film genre, directing mostly for the direct-to-video market. Isaac is the son of Greek parents and Holocaust survivors. His earliest film memories involve watching Bruce Lee and Sergio Leone films in Israel. He made his own films at high-school using his dad's Super 8 camera. Upon graduating, he completed his mandatory service in the Israeli army for three years before studying Film & Television at Tel Aviv University.
He began training in martial arts from the age of 13. His first discipline was Judo, before taking up karate after watching the James Bond film, You Only Live Twice (1967). He began teaching karate in 1978 while still in the Israeli army, teaching cadets in the Air Force Technical School. After eight years, he achieved a black belt, opening his first karate school in 1979 and becoming known as one of Israel's best karate practitioners. Following his military service, he trained for a time in Stockholm, Sweden, where he first met Dolph Lundgren. He would continue to train and work at his school until relocating to the USA in the 1980s.
His first film was an adaptation of Jacques Prevere's poem, 'Dejeuner Du Matin'. His graduation project was a short film called Farewell, Terminator, made in 1987. The film was awarded the Grand Prize at the Mograbee Film Festival and picked up many other awards, including prizes for directing, editing and cinematography. It was selected as the Israeli entry into the short foreign-student film category at the 1988 Academy Awards.
In 1988, he relocated with his family to America to pursue a career as a filmmaker, working as a fight choreographer and a second unit director. His big break came as a stunt coordinator and second unit director on the TV series, Mighty Morphin Power Rangers, for the producers Ronnie Hadar and Jonathan Tzachor.
Florentine made his directorial debut in 1992 for Cannon Films on the martial arts film, Desert Kickboxer. The film had a very low budget and a 16-day shooting schedule, but it impressed HBO enough for the company to buy the film for distribution. It was with his third feature film, High Voltage (1997) – starring Shannon Lee, daughter of Bruce Lee – where he would start to develop his own style of fight action, using handheld cameras and longer takes.
In 2003, Florentine started his long-running working relationship with the UK martial artist, Scott Adkins, who was cast in a supporting role in Special Forces (2003) after Isaac received his showreel on a VHS tape. He has worked with Scott Adkins on nine films so far. Isaac moved into the mainstream in 2007 working with New Line Cinema on the martial arts sequel, Undisputed II: Last Man Standing, starring Michael Jai White. The film introduced the character of Russian inmate and MMA fighter, Yuri Boyka, played by Scott Adkins.
Isaac was preparing to director Boyka: Undisputed in 2016 – the fourth film in the Undisputed franchise – when his wife, Barbara, was diagnosed with cancer. She died in 2007. Together they have four children.
Speech! "When I shoot I think to myself, 'this is the last movie I will make in my life and I will be judged by this movie', so I try to put everything I have into that film. That is my philosophy: do the best you can." Interview with The Action Elite, 2015.
Filmography (as director): 1987 Farewell, Terminator (short; + scr.); 1992 Desert Kickboxer (+ scr, action dir.); 1994 Tattooed Teenage Alien Fighters from Beverly Hills (TV); 1995 Savate (+ scr.); 1996 Mighty Morphin Power Rangers (TV); Power Rangers Zeo: Zeo Quest; Power Rangers Zeo (TV); WMAC Masters (TV); 1997 High Voltage; 1998 Power Rangers in Space (TV); 1999 Cold Harvest; Bridge of Dragons; 2000 Power Rangers Lightspeed Rescue (TV); 2001 U.S. Seals II: The Ultimate Force; Power Rangers Time Force (TV); Power Rangers Time Force – Quantum Ranger: Clash for Control; 2003 The Life and Legend of Bob Wall; Special Forces; 2004 Max Havoc: Curse of the Dragon; 2005 Battleground: The Art of War (TV); 2006 Undisputed II: Last Man Standing; 2008 The Shepherd: Border Patrol; 2009 Ninja; 2010 Undisputed III: Redemption; 2012 Assassin's Bullet; 2013 Ninja: Shadow of a Tear; 2015 Close Range; 2017 Acts of Vengeance; 2020 Seized.