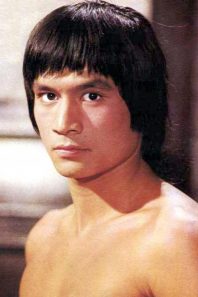 Date of birth: October 20, 1954 (Hong Kong)
Date of death: July 7, 1983 (aged 28), Hong Kong
Real name: Cheung Fu Sing (Cantonese); Zhang Fu Sheng (Mandarin)
Other names: Fu Sheng; Cheung Fu-sheng; Alexander Seng.
Occupation: Actor.
Biography: With his boyish charms, mop of black hair, wide eyes and great screen-fighting skills, Alexander Fu Sheng would become one of Hong Kong's most unlikely superstars at a time when the cool intensity of Bruce Lee was all the rage. His naïve, tragicomic film persona would set the template for future action stars like Jackie Chan to follow during the kung fu comedy boom of the late 1970s. Fu Sheng was the poster-boy for the Shaw Brothers film studios, working on 43 complete films for the studio in a career spanning 11 years before his untimely death at the age of 28 in a car crash. He is most famous for his work with the director Chang Cheh – the two made 28 films together – however, Fu Sheng worked with a number of the company's most revered and prolific directors, including Sun Chung (The Avenging Eagle, The Deadly Breaking Sword, My Rebellious Son), Chor Yuen (The Proud Twins, Return of the Sentimental Swordsman, Heroes Shed No Tears), Lau Kar-leung (Legendary Weapons of China, The Eight Diagram Pole Fighter, Cat vs. Rat), Lau Kar-wing (Treasure Hunters, Fake Ghost Catchers), and Wong Jing (Hong Kong Playboys, Wits of the Brats).
Alexander Fu Sheng was born Cheung Fu Sing in Kowloon Hospital, Hong Kong, in 1954 – the ninth of 11 children to parents Angela Fung Wo-liu and Benton Cheung Yan-lung. His brother, David Cheung, would also end up working for Shaw Brothers. His father is a wealthy, influential landowner and political figure, known for his work in helping local enterprises to flourish under the governing Hong Kong colonial powers. In 1954, Benton Cheung would lead the relief efforts to rebuild the market town of Shek Wu Hui after a devastating fire. The town reopened in 1964 when Fu Sheng was nine years old. Benton Cheung helped to set up the United Association of Small Property Holders in Sek Wu Hui and was awarded a Membership of the Order of the British Empire (MBE) for his work. He was also a member of the Legislative Council of Hong Kong from 1981 to 1991, and a former chairman of the Heung Yee Kuk, a statutory advisory body representing business interests in the New Territories, Hong Kong.
Unlike many of his siblings, Fu Sheng did not excel academically, and eventually left school at the age of 15 and earned money working in construction. During this time, he lived at one of his parents' properties on Boundary Street, very close to Bruce Lee's home at 41 Cumberland Road. (There is no truth to the rumour that Fu Sheng later bought the same house). In 1971, Fu Sheng signed up to join the newly revamped Shaw HK TVB Training Centre, part of co-owner Sir Run Run Shaw's vision to train his next generation of actors for his Shaw Brothers production company. Fu Sheng trained in performance, dance, fashion, photography, screenwriting and martial arts, and graduated a year later at the age of 17 alongside alumni which included Danny Lee, Gracy Tong, Meg Lam, Michelle Yim and Tony Wong Yuen-san.
He initially received HK$30 a day for his work as a background actor. During his training, he made his first on-screen appearances as an extra in films like The 14 Amazons (1972) and Four Riders (1972), directed by veteran martial arts filmmaker and Fu Sheng's 'cinematic father', Chang Cheh. Four Riders also marked Fu Sheng's first collaboration with the fight choreographers Lau Kar-leung and Tong Gaai, and his earliest collaboration with Chang Cheh's first generation of stars: Ti Lung (who he would appear in 13 films together), David Chiang and Chen Kuan-tai.
Fu Sheng's first lines of dialogue can be heard in the sort-of sequel to The Boxer from Shantung, Man of Iron (1972), again directed by Chang Cheh, although he was uncredited. His first credited role was for The Generation Gap in 1973. His first official film role was Police Force (1973), a contemporary crime drama in which he was involved in a number of fight scenes, displaying a glimpse of his star potential. Fu Sheng signed his first contract with Shaw Brothers a month after his 18th birthday – a five-year deal where he earned $650 a month, although Fu Sheng would enjoy pay increases along the way to become Shaw's highest paid performer. He was still living with his father at a gated property near Prince Edward Road. As well as making films, Fu Sheng also enjoyed dogs, hunting, kung fu, traveling, ball games and cars.
Fu Sheng rose to fame following his work as part of Chang Cheh's new subsidiary company, Chang's Film Company. The company was based in Taiwan to make use of Shaw Brothers' money which was tied up there. Chang Cheh enjoyed huge levels of autonomy to both select his own projects and actors. His famous 'Shaolin cycle' of films – working with the writer Ni Kuang and fight choreographers Lau Lar-leung and Tong Gaai – were based on real kung fu practitioners and stories. The cycle started with Heroes Two (1974) and made Fu Sheng a fully fledged superstar through his portrayal of Fong Sai-yuk. Cheeky, skilful and proud, he dominated the screen alongside Chen Kuan-tai as Hung Hei-kwan. The two reprised their characters for Men from the Monastery (1974) and both were huge hits at the box office. Chang's Shaolin cycle continued with Shaolin Martial Arts (1974), Disciples of Shaolin (1975) and Five Shaolin Masters (1974).
In 1974, he met his future wife, the Taiwanese singer and actor Jenny Tseng. The two were married on 4 December 1977. They first appeared on screen together in The Boxer Rebellion (1976). The film was initially banned by the ruling British government who saw it as depicting resistance to western powers. It was eventually released in 1976 in a heavily edited form under the title Spiritual Fists. Fu Sheng starred in the last production between Chang Cheh and Lau Lar-leung, Marco Polo (1975), who split for creative differences after working together on nearly 50 films. Lau wrote his directorial debut, The Spiritual Boxer (1975), for Fu Sheng, but the star declined the role to stay loyal to his cinematic father. The two only rekindled their friendship in 1977 when Lau Kar-leung was taken ill.
He reprised his role as Fong Sai-yuk in Chang's Shaolin film, The Shaolin Avengers (1976), and appeared in the ensemble epic, Shaolin Temple (1976). Fu Sheng also worked on the last production by Chang's Film Company, Magnificent Wanderers (1977), which saw the director and star return to Hong Kong and Shaw's Movietown studios. Despite large offers from independent companies to lure Fu Sheng away from Shaw Brothers – including an offer from Yuen Woo-ping to work as part of his new company – he always remained loyal to Chang Cheh and Movietown.
It was his lead role in Chinatown Kid (1977) which made Fu Sheng an international star, playing another everyday, innocent immigrant antihero who rises to the top of the criminal fraternity. B-roll for the film was shot on location in San Francisco, but the streets where crudely recreated back at Movietown. The film would be picked up in the USA on television and become a huge cult favourite. Fu Sheng filmed Chinatown Kid concurrently with The Brave Archer (1977), based on Louis Cha's popular novel series, The Legend of the Condor Heroes. Fu Sheng would go on to star in three films based on The Brave Archer serials.
In September 1978, while working with Sun Chung on their second film together, The Deadly Breaking Sword, Fu Sheng was admitted to hospital suffering concussion and a blood clot on his brain following a fall while filming. Surgery was not required and he was discharged. A year later, in September 1979, Fu Sheng was admitted to hospital again and required surgery on his leg after suffering another fall when a wire snapped during the filming of Heroes Shed No Tears (1979), directed by Chor Yuen. He required three surgeries and was removed from working for a number of months. In 1979, in a bid to move more into directing, Fu Sheng renegotiated his contract with Run Run Shaw, specifying a fee of $700,000 per film over a three-year period, shooting two films a year exclusively for Shaws.
Fu Sheng's comeback film after his injury was Lau Kar-wing's The Treasure Hunters (1981), an action comedy in which Fu Sheng worked with his brother, David Cheung. His last film for the director, Chang Cheh, proved to the third in The Brave Archer series. He reunited with his martial arts master, Lau Kar-leung, for the 1982 film, Legendary Weapons of China, playing a small, comedic role as a bogus martial arts master. The film would gross just under $10m, becoming Fu Sheng's highest-grossing film.
Following very public exposure of the couple's squabbling and rumours of infidelity, Fu Sheng and Jenny Tseng filed for divorce on 1 July 1983 after seven years of marriage. On 6 July, Fu Sheng – who had been charged with reckless driving on 29 May and had his license revoked for one month – was being driven in his Porsche 911 by his brother, Horatio Chun-sing, to a night-shoot at Tsuen Wan Bowling Centre. They were following a car being driven by his brother, David Cheung, and the Shaw Brothers star Wong Yu. When driving through Clear Water Bay, the car hit a concrete post, flipped, and hit the hillside. Horatio and Fu Sheng, who was not wearing a seatbelt, were both rushed to the hospital, and despite the best efforts to save him, Alexander Fu Sheng was announced dead in the early hours of 7 July. He was 28 years old. Horatio survived the crash and was declared 'stable' by the hospital six days after the incident.
On 14 July 1983, around 3,000 people lined the streets of the funeral home where Fu Sheng's service took place, which included a reading from Chang Cheh. Fu Sheng's pallbearers included Shaw Brothers stars Lam Fai-wong, Johnny Wang Lung-wei, Wong Jing and Nat Chan Pak-cheung. His body was cremated at Cape Collinson Crematorium in Tai Tam, and his remains were interred at Fung Ying Seen Koon temple in Fanling, Hong Kong.
On 21 August 1983, the coroner's report concluded that Horatio had not been speeding at the time of the crash, and he was only charged with careless driving. Following his death, Fu Sheng's dressing room at Movietown (Dressing Room H) was converted into a shrine, with only his brother, David Cheung, allowed to use it. Run Run Shaw erected a stone cenotaph at the crash site. Fu Sheng had started production on two films at the time of his death; his directorial debut, Wits of the Brats (1984), was completed by Wong Jing; and The Eight Diagram Pole Fighter (1984), was eventually completed after a long hiatus in order for its director, Lau Kar-leung, to grieve and repurpose the film's ending. The finale was supposed to focus on Gordon Liu's character rescuing and reuniting with Fu Sheng, with the two joining forces in order to take down the traitor in the story. Kara Hui's role was instead made more central.
On 7 July 1987, four years after her ex-husband's death, Jenny Tseng announced she was pregnant. During a TV interview in 2012, she announced that the father of her daughter, Melody Tseng, was Alexander Fu Sheng, conceived by using the deceased actor's frozen sperm – supposedly a common practice for actors at Shaw Brothers who were concerned of becoming impotent from the strain of filmmaking.
Given the relative lack of access to his films following his death, Fu Sheng's legacy has gone relatively unrecognised, despite being a superstar in his lifetime. However, from 2002, the distribution company Celestial Pictures acquired the rights to digitise 760 titles from the Shaw Brothers library, making them available on DVD and VCD formats for the first time.
Speech! "I'm not particularly interested in acting. It's mainly because I am making a living. To be independent I chose shooting films, but this is temporary. I won't stay in the industry for the rest of my life." Quoted in Alexander Fu Sheng: Biography of the Chinatown Kid by Terrence J. Brady.
Filmography (as actor): 1972 Young People; Four Riders; Man of Iron; 1973 Generation Gap; Police Force; 1974 Heroes Two; Three Styles of Hung School's Kung Fu – A Demonstration Film of the Chinese Kung Fu; Na Cha The Great; Men from the Monastery; Friends; Shaolin Martial Arts; Five Shaolin Masters; 1975 Disciples of Shaolin; Marco Polo; 1976 The Boxer Rebellion; The Seven Man Army; The Shaolin Avengers; New Shaolin Boxers; Shaolin Temple; 1977 The Naval Commandos; Magnificent Wanderers; The Brave Archer; Chinatown Kid; 1978 The Brave Archer Part II; The Avenging Eagle; 1979 Life Gamble; The Proud Twins; The Deadly Breaking Sword; 1980 Heroes Shed No Tears; Heaven and Hell; Ten Tigers from Kwangtung; 1981 Return of the Sentimental Swordsman; 1982 The Brave Archer Part III; Legendary Weapons of China; The Brave Archer and His Mate; The Fake Ghost Catchers; Cat vs. Rat; My Rebellious Son; Treasure Hunters; 1983 Hong Kong Playboys; The Eight Diagram Pole Fighter; 1984 Wits of the Brats (+ dir.).