The wait is over! Find out our favourite – and least favourite – martial arts movies of 2021 in Part Two of our End of Year Show, featuring Life of Action author, Mike Fury.
Join in the festivities as we take it in turns to reveal our top five fight films of the year over a few 'snowballs' – a cocktail of advocaat and lemonade. We also take the time to highlight some of the titles which narrowly missed out on a top five position, and look ahead to some of the big movies heading our way in 2022.
Over the last few weeks, you have been sending us feedback on your favourite fight films of the year, and we read out some of those comments. A huge thank you to everyone who contributed. Please check out our full list of 2021 titles below – and if we missed out one of your favourites, or if you would maybe like to share your own list, then let us know in the comments below or via email. The email address is hello@kungfumovieguide.com.
Listen to Part One of our End of Year Show 2021. Find out more about Mike Fury via his website, mikefury.net, buy Life of Action Vol. I-II, and follow Mike Fury on Twitter, Instagram and Facebook. Thank you Fu followers for all your support in 2021, and we wish you all a healthy, happy holiday season.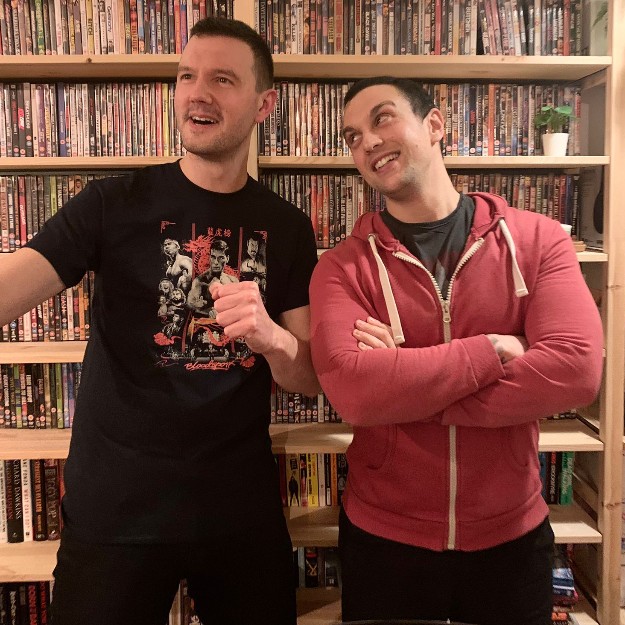 A not-very-comprehensive list of fight-centric action films released in 2021
Assault on VA-33; Black Widow; Boss Level; Bruised; Castle Falls; Counter Attack; Crazy Fist; Dynasty Warriors; Fast Vengeance; 400 Bullets; God of War II; Gunpowder Milkshake; Haymaker; Heroes Return; Hit Team; Ip Man: The Awakening Master; Jack Walker; Kate; The King's Man; The Last Mercenary; Luc Van Tien: Kung Fu Warrior; Made in Chinatown; The Matrix Resurrections; More Than Miyagi: The Pat Morita Story; Mortal Kombat; Mortal Kombat Legends: Battle of the Realms; Never Back Down: Revolt; Nobody; Notorious Nick; One More Shot; One Shot; The Paper Tigers; Prisoners of the Ghostland; The Protégé; Raging Fire; Raya and the Last Dragon; Rising Shaolin: The Protector; Rurouni Kenshin: The Beginning; Rurouni Kenshin: The Final; Sanak; Shang-Chi and the Legend of the 10 Rings; Snake Eyes: G.I. Joe Origins; Southern Shaolin; The Suicide Squad; Take Back; Xtreme; Yakuza Princess.
Listen to our End of Year Shows 2017-2020