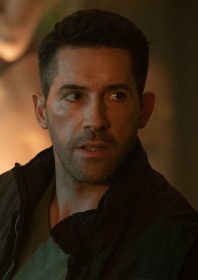 "If you're able to cultivate an optimistic and open mind, you will be surprised how many ideas go through your head that could give you an opportunity." Maria Tran
Tired of scrolling through streaming platforms trying to decide on the next thing to watch during lockdown? Then let the martial arts action star Scott Adkins help you, as he discusses his favourite fight films of all time on today's episode, including five bonafide classics and five lesser-appreciated head-kickers. During our chat – his fourth appearance on the show – we discover how he almost ended up in the 1997 Gary Daniels movie, Bloodmoon; what he learned from Donnie Yen and Yuen Woo-ping on the set of Ip Man 4; his thoughts about moving into directing; and the latest gossip on his many upcoming projects, including Dolph Lundgren's Castle Falls, spy thriller Legacy of Lies, sci-fi adventure film The Intergalactic Adventures of Max Cloud, and Debt Collectors, the surprise sequel to 2018's The Debt Collector. Debt Collectors is released on digital in the USA on 29 May and DVD on 2 June courtesy of Samuel Goldwyn Films. In the UK, the film is known under the title, Payback, and will be released on digital on 8 June and DVD on 9 July, courtesy of Dazzler Media. Keep up-to-date with all the latest Scott Adkins news by following him on Instagram.
Meanwhile, we are also joined by indie action filmmaker Maria Tran in Sydney, Australia, who has spent her lockdown working on a new comedy short, Tiger Cop: Toilet Paper Hero; an homage to the 1980s Hong Kong action films she watched as a child, only with a topical pandemic twist. Maria is an actor, director, producer, writer, fight choreographer and mentor to up-and-coming filmmakers in Australia, who is working hard to champion and support people from minority backgrounds to help them share their stories. She is also a kick-ass action star who has worked with Jackie Chan (for Bleeding Steel) and Roger Corman (for Fist of the Dragon), fought on-screen in China and Vietnam, and enjoyed success with her own independent shorts and features. Her first feature film, Echo 8, will see her in the lead role as well as directing, and will be completed in 2020. Find out all the latest Maria Tran news by visiting her website, mariatran.com, and following her on Twitter, Instagram and Facebook.