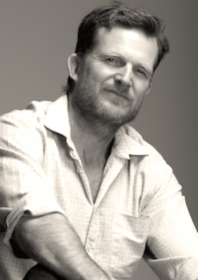 "If we relax and make a crappy movie, it's going to go away and we might not get a second shot at it."
Having now worked with UK martial arts star Scott Adkins a total of six times – including on the films Savage Dog, Accident Man, The Debt Collector, and the soon to be released martial arts movie event of the year, Triple Threat, which also stars Iko Uwais, Michael Jai White, Tony Jaa, Tiger Chen and Michael Bisping – the writer, director and former stunt performer Jesse V. Johnson is right to feel proud of what they have accomplished in a reasonably short space of time. Jesse and Scott continue to produce exceptionally accomplished martial arts action features in an increasingly unsettled world for low-budget filmmaking. But it's a world Jesse knows only too well.
Born in the UK – the nephew of stunt legend Vic Armstrong – Jesse used his earnings as a teenage stunt performer for the 1990 Arnold Schwarzenegger classic, Total Recall, to relocate to Hollywood, where he balanced stunt work on major studio pictures with directing and writing his own feature films. It hasn't always been easy, as Jesse explains in this frank and often revealing conversation, and he has had to learn some important lessons along the way; about ambition, integrity, and the craft of filmmaking. He is most proud of his new film, The Debt Collector, an enveloping crime comedy starring Scott Adkins and Louis Mandylor (Martial Law, My Big Fat Greek Wedding), available to watch now on Netflix. We also spend time discussing his all-star action extravaganza, Triple Threat. Jesse's next project with Scott will be called Avengement.
For the latest information on Jesse V. Johnson, follow him on Facebook and Instagram.