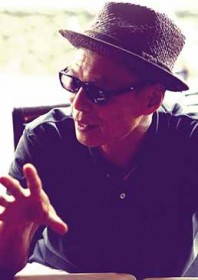 Date of birth: 1955, Hong Kong
Date of death: December 29, 2018 (aged 63), Hong Kong
Occupation: Director, producer, writer, actor
Other names: Lam Ling Dung, Lam Ling Tung, Ringo Lam
Biography: Noted for his gritty directing style (in contrast to the balletic 'heroic bloodshed' of his contemporary John Woo), Ringo Lam is one of Hong Kong's most celebrated 'new wave' action filmmakers.
Born in Hong Kong, Lam initially trained as an actor at Shaw Brothers' television division, TVB, where his class friends included Chow Yun-fat. Lam soon rejected the idea of becoming an actor and accepted a position as a production assistant at the company. In 1978, Lam enrolled at York University film school in Toronto, Canada, before returning to Hong Kong in 1981 without completing his course.
Lam's first film as director was the 1983 supernatural comedy Espirit D'Armour, followed by a sequel in the slapstick Aces Go Places franchise, Aces Go Places 4 (1986). Lam's big break, and the film which would help to distinguish the director's challenging, modern style, was the 1987 hit City on Fire, starring his former acting colleague Chow Yun-fat.
The film told the story of an undercover cop infiltrating a gang of thieves and is regarded as the main inspiration for Quentin Tarantino's 1991 film Reservoir Dogs. Ringo Lam won Best Director at the Hong Kong Film Awards in 1988, and became associated with a new generation of Hong Kong filmmakers who rejected the staid traditions of the past in favour of more relevant, contemporary, socially-conscious films. Nicknamed the Hong Kong 'new wave', many of its leading and most groundbreaking filmmakers – like Lam – had acquired their skills at western film schools. These included directors like John Woo, Tsui Hark, Ann Hui and Patrick Tam.
Following the success of City on Fire, Ringo Lam continued to work with leading man Chow Yun-fat for the continuing on Fire series, including Prison on Fire (1987), School on Fire (1988), and the sequel Prison on Fire II (1991). His other collaborations with Chow Yun-fat included Wild Search (1989) and the cult favourite Full Contact (1992), in which the actor played against type as a violent criminal. Although the film flopped in its native Hong Kong, it became an international hit.
Ringo Lam made his American directorial debut with Maximum Risk (1996), starring Jean-Claude Van Damme. Following production difficulties on the film, Lam returned to Hong Kong to make Full Alert (1997), which became a critical and commercial success.
Lam has continued to work in Asia and America alongside Jean-Claude Van Damme in two more films, Replicant (2001) and In Hell (2003). In 2007, he was one of three directors on the film Triangle, alongside action film contemporaries Tsui Hark and Johnny To. The film won Film of Merit at the 2008 Hong Kong Film Critics Society Awards. In 2011, Ringo Lam made his first recorded interview in ten years for the French documentary Tarantino: The Disciple of Hong Kong. In 2015, Ringo Lam received a Lifetime Achievement Award at the 14th New York Asian Film Festival. In 2016, Ringo returned to his 'On Fire' series to make the crime thriller, Sky on Fire, starring Daniel Wu.
Ringo Lam died at his home on December 29, 2018, at the age of 63.
Speech! "I try to escape. I don't want to watch movies. I don't want to watch the news… too much violence, all around the world, so many people killed… I would rather stay on a mountain, live alone up there. But when I come back and have to make a movie, I have [to] face reality… I cannot look away from it." Interview with Eastern Kicks, 2015.
Filmography (as director): 1983 Espirit D'amour; 1984 The Other Side of Gentlemen; 1985 Cupid One (+ scr); 1986 Aces Go Places 4; Happy Ghost III; 1987 City on Fire (+ pro); Prison on Fire; 1988 School on Fire (+ pro); 1989 Wild Search (+ pro); 1990 Undeclared War (+ pro); 1991 Prison on Fire II; Touch and Go; 1992 Full Contact (+ pro); Twin Dragons; 1994 Burning Paradise; 1995 The Adventurers (+ scr); 1996 Maximum Risk; 1997 Full Alert (+ pro, scr); 1998 The Suspect (+scr); 1999 The Victim (+ pro, scr); 2001 Replicant; 2003 Looking for Mister Perfect; In Hell; 2007 Triangle (+ pro); 2015 Wild City (+scr); 2016 Sky on Fire (+scr).
Image source: Eastern Kicks