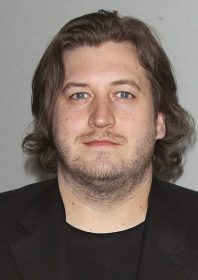 Date of birth: April 6, 1980 (Hirwaun, Cynon Valley, Wales)
Occupation: Director, writer, editor, fight choreographer.
Biography: The filmmaker Gareth Evans was born and raised in Hirwaun, Cynon Valley, in South Wales. He grew up watching and loving martial arts films, particularly those made in Hong Kong starring Bruce Lee, Jackie Chan and Sammo Hung. He graduated from the University of Glamorgan (now the University of South Wales) in 2003 with an MA in Scriptwriting for Film and Television. While at university, he befriended the cinematographer Matt Flannery, who has worked with Evans on every one of his projects to date.
In 2003, Evans self-funded his first short film, Samurai Monogatari, which told the story of a Samurai waiting to be executed. It was shot in Wales in the Japanese language and starred students from Tokyo who were studying at Cardiff University. In 2006, Evans made his first feature film, the low-budget Footsteps, an indie with themes of both action and horror. It premiered at the Swansea Bay Film Festival where it was awarded the prize for 'Best Film'.
In 2007, Evans was hired by the company, Christine Hakim Films, to direct an episode of a documentary series about the cultural heritage of Indonesia. Evans' episode was called, 'The Mystic Arts of Indonesia', and it looked at the indigenous martial art of silat. It was during the making of the documentary that Evans first met Iko Uwais, who was working as a driver at a telecoms company, as well as Yayan Ruhian, Cecep Arif Rahman and Edwel Datuk Rajo Gampo Alam, who would become Evans' silat instructor.
After working on the documentary, Evans relocated to Jakarta with his Japanese-Indonesian wife, Maya. During his time in Jakarta, he learned more about the Indonesian film industry and starting writing the script which would eventually turn into the martial arts film, Merantau (2009). His silat instructor, Edwel Datuk Rajo Gampo Alam, was the film's fight choreographer. It was designed as a showcase for its star, Iko Uwais, and as a way of promoting the martial art of silat. The film featured long, uninterrupted fight sequences, filmed using a Steadicam and designed to be as realistic as possible. It is a style which Evans has employed in all of his subsequent films.
Following Merantau, Evans planned a much larger action film, working again with Iko Uwais and the Merantau fight team. In order to secure the funding to make the film, a much smaller film was put into production in the interim. The Raid: Redemption (2011) was built around a much smaller premise of a SWAT team having to fight their way out of a building, but its exemplary action sequences, brilliant cast and high-intensity, brutal, and realistic fight sequences would make the film a huge international success. It received five-star reviews, with Peter Bradshaw in the Guardian comparing Evans to Park Chan-wook, Quentin Tarantino and John Carpenter.
The film's success led to Evans being able to make his much larger production, which was refashioned as a sequel to The Raid, called The Raid 2: Beranthal (2016), marking his third feature film with Iko Uwais. When the film wrapped in 2015, Evans moved back to Wales with his family.
In late 2016, Evans started work on his next feature film, Apostle, a gothic horror starring Dan Stevens and Michael Sheen, which marked his departure from the martial arts genre. The film was released on Netflix in 2018 and marked Evans' first collaboration with UK stunt coordinator, Jude Poyer. Evans reunited with Jude for his next project, the nine-episode British-set TV crime series, Gangs of London, which premiered in 2020 on Sky Atlantic in the UK. Evans created the show with his long-running director of photography, Matt Flannery.
Evans' next project, preliminary called 'Havoc', will see him return to action films and reuniting with stunt coordinator Jude Poyer. Gareth Evans has a daughter, Sophie, with his wife, Maya Barrack-Evans.
Speech! "I know where I'm best suited. I know what my budget range should be for the films I want to make, and the things I want to do. And once I go to a certain level above that, that's when the films stop being the films I want to give all of my heart to, and if I feel like I'm starting to do that, that will be the tipping point for me." Interview on the Kung Fu Movie Guide Podcast, 2020.
Click here to listen to KFMG Podcast S05 Episode 50 with Gareth Evans.
Filmography (as director): 2003 Samurai Monogatari (short); 2006 Footsteps (+ pro, scr.); 2009 Merantau (+ scr.); 2011 The Raid: Redemption (+ scr, action dir.); 2013 V/H/S/2 (segment entitled 'Safe Haven'); 2014 The Raid 2 (+ scr, action dir.); 2018 Apostle (+ pro, scr.); 2020 Gangs of London (TV) (+ scr.).
Image via The Hollywood Reporter.