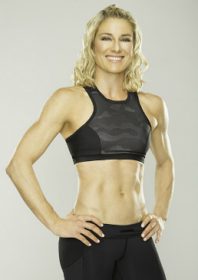 "You can't just be a stuntman or stuntwoman anymore. You have to be a performer."
When Hollywood stunt performer Heidi Moneymaker was asked to flip a car three times in mid-air while doubling for the actor Saoirse Ronan in the 2013 film, The Host, she approached the job in much the same way she approaches all other aspects of her work: fearlessly.
Heidi is the real deal. Operating in the shadows, she is a genuine action hero who has entertained millions around the world in some of Hollywood's most successful films (from the Fast and Furious franchise to the Marvel Cinematic Universe, John Wick, The Hunger Games and too many more to mention). She has doubled the likes of Drew Barrymore, Michelle Rodriguez, Ruby Rose and Julianne Moore, but it is her decade-long partnership with Scarlett Johansson which propelled the former gymnast into the limelight, following her work in helping to shape the movements of Marvel's high-kicking super-spy, Black Widow. As she explains in this episode, she feels intrinsically attached to the character, having brought Black Widow to life in (so far) seven films; from Iron Man 2 (2010) to Avengers: Endgame (2019).
In recent years, Heidi can increasingly be found behind the camera. She spent six months training the Oscar-winning actor Halle Berry for her action-heavy role as an assassin in John Wick: Chapter 3 – Parabellum (2019) – continuing her long-running association with the Los Angeles-based stunt collective and production company, 87eleven – and she has successfully moved into stunt coordinating with the ambition to eventually direct. But what would be her dream project? Listen to our chat to find out, as well as discovering many more revelations, from fitness and nutrition tips to advice on how to survive – and thrive – in the Hollywood film industry.
Keep up-to-date with all the latest Heidi Moneymaker news by following her on Instagram and Twitter. Heidi also co-runs her own fitness business, called Fierce Lotus, with the personal trainer, Lisa Paul-Newman. Find out more at fiercelotus.com and via Facebook and Twitter.