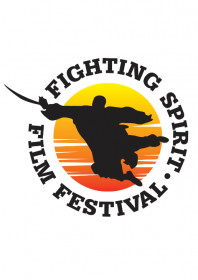 "This is the second year of Fighting Spirit Film Festival, and already the bar has been raised. We have been so overwhelmed by the quality of films that have been submitted this year, and how the people who submitted last year have pushed themselves further in just a year. There's some really talented filmmakers in the UK." Yolanda Lynes, filmmaker.
Episode 22 of the Kung Fu Movie Guide Podcast comes to you live from Fighting Spirit Film Festival 2017, an all-day celebration of martial arts movies. On this show, you will hear from up-and-coming UK filmmakers whose short films were shown at the event, which took place at the Boleyn Cinema in London on 16 September 2017. This includes the multi-award-winning writer, director, producer, actor, stuntman and martial artist, Beau Fowler, whose short film Express Delivery picked up the award for Best Action Choreography at the festival. I also chat to the Doctor Strange actor Linda Louise Duan, who features in the short films I Am Not the Devil, Shadow Warriors and Foxy, a Chinese animation for which Linda provided the English voiceover. I catch up with the 'kung fu couple', David Cheung and Yolanda Lynes, who discuss their crowdfunded action comedy, The Real Target, a longer version of which was shown for the first time in front of a paying audience. I also speak to the team behind the excellent Hong Kong action movie homage, Kowloon Killers: assistant director, Jonah Werth, and director, Leif Johnson, who took home the Audience Choice award at the event. I also talk to the multi-talented Jon Xue Zhang, who is the subject of a mini-documentary called Portrait of a Martial Artist, and the event organiser, Soo Cole.
I last spoke to Soo at the first Fighting Spirit Film Festival in July 2016, which was recorded for Episode 05 of the show. Within a year, the festival has grown considerably. As well as the short films, the event showed four feature films, including Ip Man: The Final Fight (2013), The Karate Kid (1984), The 36th Chamber of Shaolin (1978) and the UK premiere of Japanese martial arts film, Re:Born (2016), starring Tak Sakaguchi. The festival also featured martial arts demonstrations, animations, documentaries and awards for the short films. The overall winner of Best Short Film went to the US production, Blindsided, starring Eric Jacobus. It's a fantastic film and definitely worth a look. A full run-down of all the short films shown at the festival can be found at the Fighting Spirit Film Festival website. You can also keep up-to-date with the latest festival news by following their Facebook and Twitter accounts.