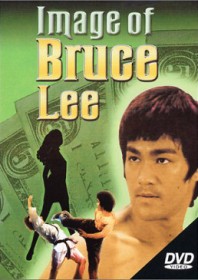 Forget the image of Bruce Lee, this one has absolutely nothing to do with the long-buried superstar, although it can boast a passing resemblance in Bruce Li – perhaps exploitation cinema's most reluctant exploiter. He forgoes the Lee-alike schtick for a change to play a hardboiled kung fu cop, complete with matinée idol looks and sharp 70s suits, but by this point in his career the damage had already been done. "You should work in movies," a female escort says during one scene, "you look just like Bruce Lee." "Not interested," he shrugs, despite the fact he can be seen wearing a yellow Game of Death jumpsuit in the opening scene.
Li holds his own quite convincingly, but the fact cop movies like Dirty Harry and The French Connection were made several years before in the US should help to put this ramshackle Hong Kong caper into some kind of perspective. Li is following a circulation of counterfeit dollar bills organised by Han Ying-chieh and his family of chopsocky faithful (John Cheung and Bolo Yeung among them). But the key motivator is his niece Donna (Dana) who helps to move the story forward with integral plot devices, like an extended naked bathtub scene and a skinny dip in a swimming pool.
The attention spent on Donna's nudity is dealt with almost as feverishly as the fight scenes, of which there are many. The Bruceploitation tag isn't particularly fair, especially for a leading man clearly attempting to free himself from such constraints.
AKA: Storming Attacks