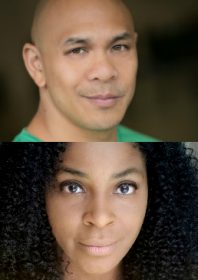 "I believe that if you are really, truly, a good person, then good things will happen to you… if you keep your head down, and you do what you do best, it gets noticed." Brett Chan
Martial artist Brett Chan has enjoyed a steady rise in the film and television industry since his first appearances fighting with the Ninja Turtles in the late 1990s. A veteran Hollywood stunt performer with over 150 credits to his name, Brett has worked as a fight choreographer, stunt coordinator and second unit director on a number of action-packed TV shows. He has brought his wealth of martial arts knowledge to fight-centric shows for Netflix, including Marco Polo, Iron Fist (part of Marvel's The Defenders series) and Snowpiercer, based on Bong Joon-ho's 2013 film of the same name. His most recent show, Warrior – based on the writings of Bruce Lee – will return for its second season in October 2020 on Cinemax in the USA. He is also working on a reboot of the classic 1970s TV show, Kung Fu, for The CW. Brett says he tries to bring his own unique flair to every new project, working closely with his actors and his Hitz International stunt team to make television which is visceral, authentic, and above all, exciting.
Jwaundace Candece is also a veteran of the stunt world having first made the transition from professional wrestling to on-screen fighting and stunt doubling in the early 2000s. As well as doubling for some of the entertainment industry's biggest names – including Queen Latifah, Oprah Winfrey, Jennifer Hudson, Whoopi Goldberg and Viola Davis – she has now mostly moved away from combat scenes to become one of the industry's top stunt drivers. She is also an ambassador calling for greater diversity in the stunt world, having created the TV and film listing website, Stunt Performers of Color. The site was launched in direct response to a lack of representation across the stunt world, where instances such as "wigging" and "painting down" are still commonplace in an industry which is largely male, white, straight and cisgender. Jwaundace is on a mission to make the stunt world a fairer space, and one in which everyone – regardless of their sex, race, age or gender – can feel included.
Keep up-to-date with the latest Brett Chan news by visiting his website, IMDb page, and by following him on Instagram. Brett is the president of the Hitz International stunt team – check out their work via the Hitz International website and on Facebook and Instagram.
Keep up-to-date with the latest Jwaundace Candece news by visiting her website, IMDb page, and by following her on YouTube and Instagram. Jwaundace is the creator of Stunt Performers of Colour – check out their work via the website, StuntPOC.com, and Instagram.
Save Warrior petition: following the news that Cinemax will no longer be commissioning original programming – and with many Cinemax shows not making the move over to HBO's new streaming service, HBO Max – the future of the Warrior TV show is now in doubt. An online petition has been launched to help save Warrior. Sign up now on change.org.