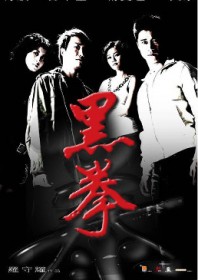 Dennis Law's third film as writer-director is a slow and sombre tome which only kicks into gear when the fists start flying. The basic illegal underground boxing premise is as old as the movies themselves and offers nothing new to throw the cliches off course (at one point the central character is even told to throw a fight). Aside from the film's plodding nature and dumb predictability, there is precious little substance to support the story's other main topics of displacement and poverty, to say nothing of the film's comic book approach to Hong Kong gambling culture.
The film centres on the relationship between two ex-Mainland Chinese immigrants new to Hong Kong, Tin (Miki Yeung) and Kong (Wu Jing). Kong's a Beijing Opera and wushu performer who wants to be the "new Jet Li" (he actually uses those words), whilst Tin has mobster connections and convinces Kong to fight as part of an underground kickboxing racket as a means of bringing in the dough.
The fight scenes are clearly the best parts of the film; fast and furious sanshou action with more than a glimmer of Tony Jaa throttle. Wu Jing may undoubtedly have the moves but, to use the film's own comparison, he is not nearly as charismatic a leading man as Jet Li, which may explain why Wu Jing is ostensibly used so readily in adversarial roles. The supporting cast of mostly glamorous, nubile Cantopop singers acts to belittle the grit in the drama, particularly the annoying roommate Captain (Ronald Cheng) who very quickly overstays his welcome.